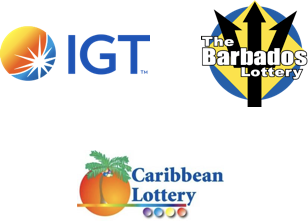 The Barbados Lottery™ is a trade name and brand for the popular and entertaining lottery games operated by IGT Global Services Limited (Barbados Branch) on behalf of its Beneficiaries - the Barbados Cricket Association, the Barbados Olympic Association, the Barbados Turf Club and the National Sports Council.
Where does the money from ticket sales go, you ask? A portion of every dollar spent goes directly to fund the local programs and organizations that are represented by the Lottery Beneficiaries.
In 2016 alone, US$9.5 million was earned from the lottery games by the Beneficiaries/directed towards the support of local good causes.
---